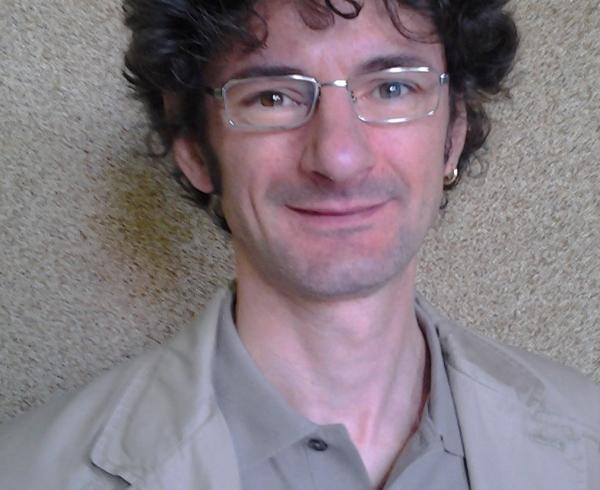 Professor Alessandro Contini
INSTITUTION / COMPANY:
Department of Pharmaceutical Sciences, University of Milan
WORK POSITION:
Professor of organic chemistry
WORKSHOP / CONFERENCE ASSIGNEMENT:
Workskop Co-Chair / Speaker
Alessandro Contini graduated in 1999 with a degree in Chemistry and Pharmaceutical Technologies from the University of Milan.
He then spent a period as a visiting scientist in the laboratory of Prof. Leonardo Scapozza, ETH, Zurich, where he learned the basis of molecular modelling, and in 2003 he obtained a Ph.D. in medicinal chemistry (University of Milan). He continued his studies in molecular modelling, supporting the experimental chemistry units by studying reaction mechanisms and predicting optical and spectroscopic properties of organic molecules with quantum-mechanical techniques.
In 2006 he has been appointed assistant professor of organic chemistry at the University of Milan, where he teaches organic chemistry in the Faculty of Pharmaceutical Sciencies.
He started an independent computational chemistry laboratory which hosts undergratuated and graduated students, as well as post-doc fellows, working tightly with experimental chemists and pharmacologists and covering several aspects of molecular modelling, such as computational organic chemistry, drug design, structure activity relationships, pharmacophore modelling, virtual screening, biomolecular interactions, molecular dynamics and conformational analyses of natural and non-natural biomolecules.
Dr. Contini co-authored 45 articles in peer reviewed international journals and several other scientific contributions. Since 2010 he is involved in the Scientists against malaria initiative (SAM) for the identification of kinase inhibitors with antimalarial activity.
ResearcherID: F-5064-2012
LECTURES AT: